FROM THE BOOK JACKET:
Dr. W. Lee Warren, a practicing brain surgeon, assumed he knew most outcomes for people with glioblastoma, head injuries, and other health-care problems. Yet even as he tried to give patients hope, his own heart would sink as he realized,
I've seen the end of you
.
But it became far more personal when the acclaimed doctor experienced an unimaginable family tragedy. That's when he reached the end of himself.
Page-turning medical stories serve as the backdrop for a raw, honest look at how we can remain on solid ground when everything goes wrong and how we can find light in the darkest hours of life.
I've Seen the End of You
is the rare book that offers tender empathy and tangible hope for those who are suffering. No matter what you're facing, this doesn't have to be the end. Even when nothing seems to makes sense, God can transform your circumstances and your life. And he can offer a new beginning.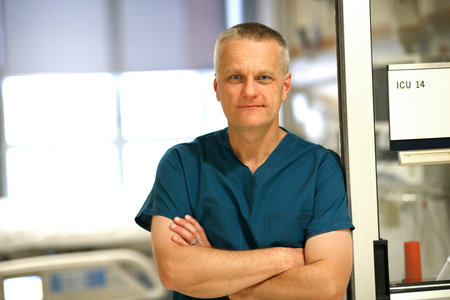 AUTHOR INFO:
W. LEE WARREN, M.D. is a brain surgeon, inventor, Iraq War veteran, and writer. His most recent book,
No Place to Hide
, was named to the 2015 U.S. Air Force Chief of Staff's Recommended Reading List. Dr. Warren has appeared on
The 700 Club
, the
CBS Evening News
, and his writings have been featured in
Guideposts
magazine. He plays the guitar and loves to make connections between faith, science, and the realities of life. Dr. Warren lives in Wyoming with his wife, Lisa.